Regular price
Sale price
$65.00 USD
Unit price
per
Sale
Sold out
Cigar cutter from Sisuman.com

– Robust build in stainless steel with razor sharp blades for a clean cut
– 2 Year warranty, good for a life time if cared for
– Delivered in a neat matte black gift box together with a black protective leather case with stamped in trademark logo
Material 2,5mm Stainless steel

Size: 11,9cm x 5,6cm

Weight: 52g
View full details
Description
Master the Cut: Stainless Steel Cigar Scissors - The Cigar Cutter for Cigar Lovers
Introducing our Cigar Scissors - a perfect blend of simplicity and refined design. Crafted from high-quality stainless steel, these cigar scissors feature sharp blades that effortlessly deliver a clean and elegant cut for any cigar size. With proper care, they are built to accompany you for a lifetime.
Each pair of Cigar Scissors comes in a sleek matte black box, accompanied by a protective leather case adorned with our Sisuman logo. Experience the convenience and style of carrying your cigar cutter everywhere, securely tucked away in the sleek protective leather case that accompanies your new scissors.
Experience the art of cutting your favorite cigar with precision. While it may require practice, our cigar scissors provide a clean and precise cut, offering enhanced control and catching the envy of fellow aficionados. They are the choice for discerning cigar enthusiasts.
Pair the Cigar Scissors with our popular Soft Flame Lighter or Torch Lighter for the ultimate combination. Elevate your cigar ritual and indulge in the finer moments of enjoyment.
Cigar Scissors Features and Specifications

:


– Robust build in stainless steel with razor sharp blades for a clean cut
– 2 Year warranty, good for a life time if cared for
– Delivered in a neat matte black gift box together with a black protective leather case with stamped in trademark logo
Material 2,5mm Stainless steel

Size: 11,9cm x 5,6cm

Weight: 52g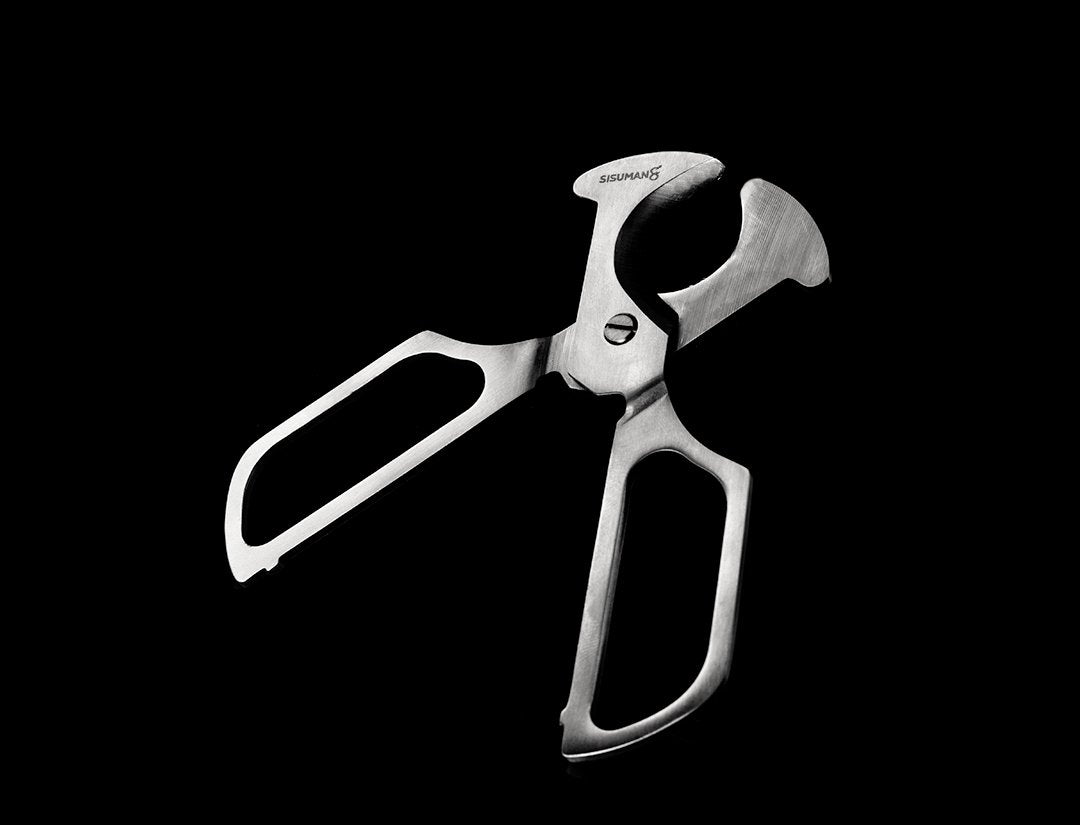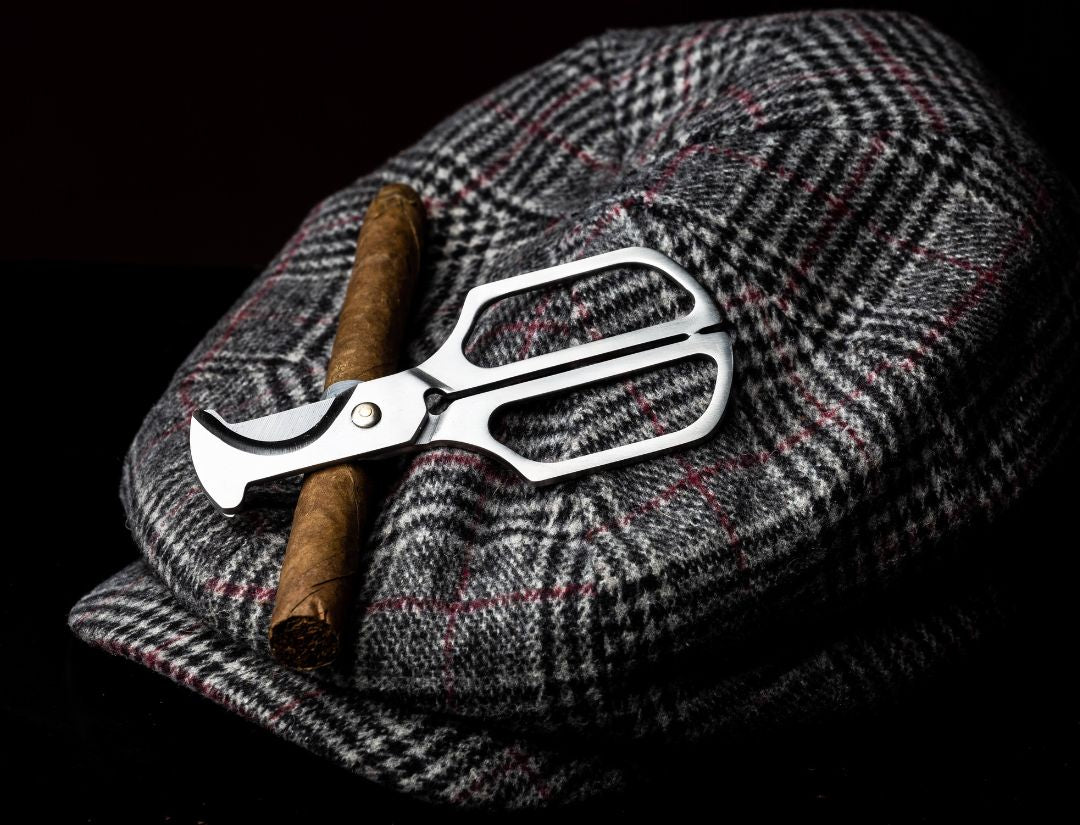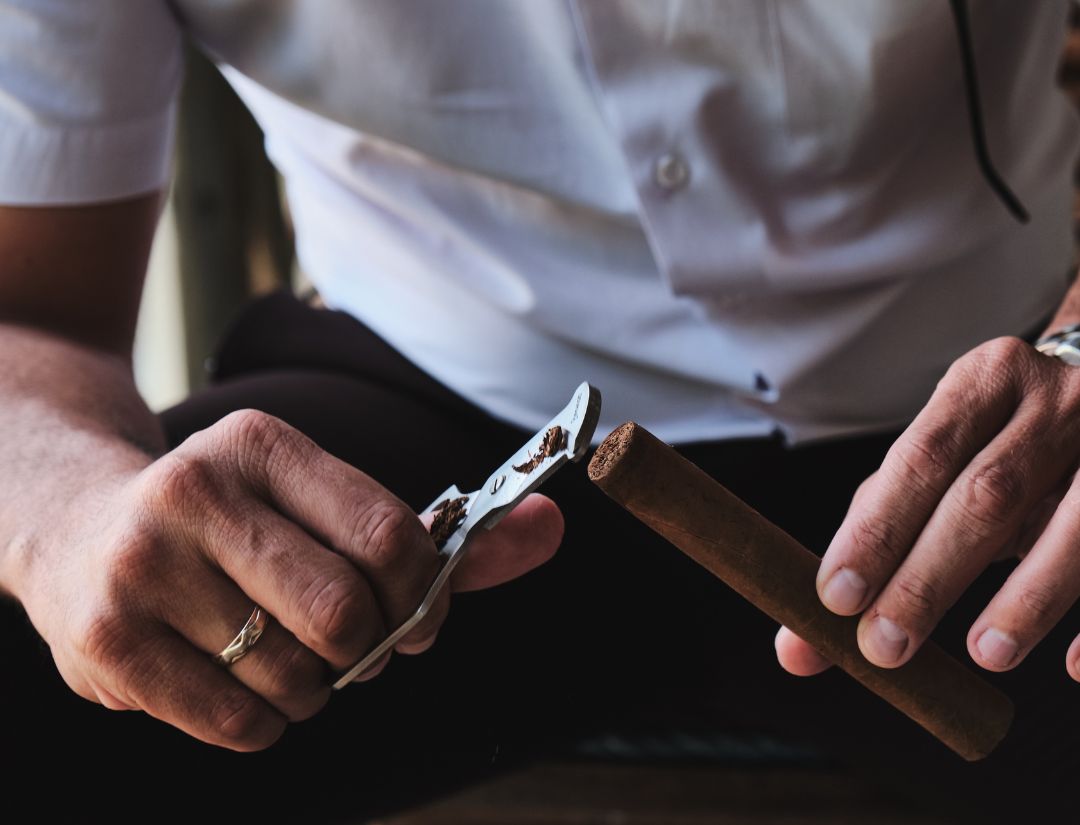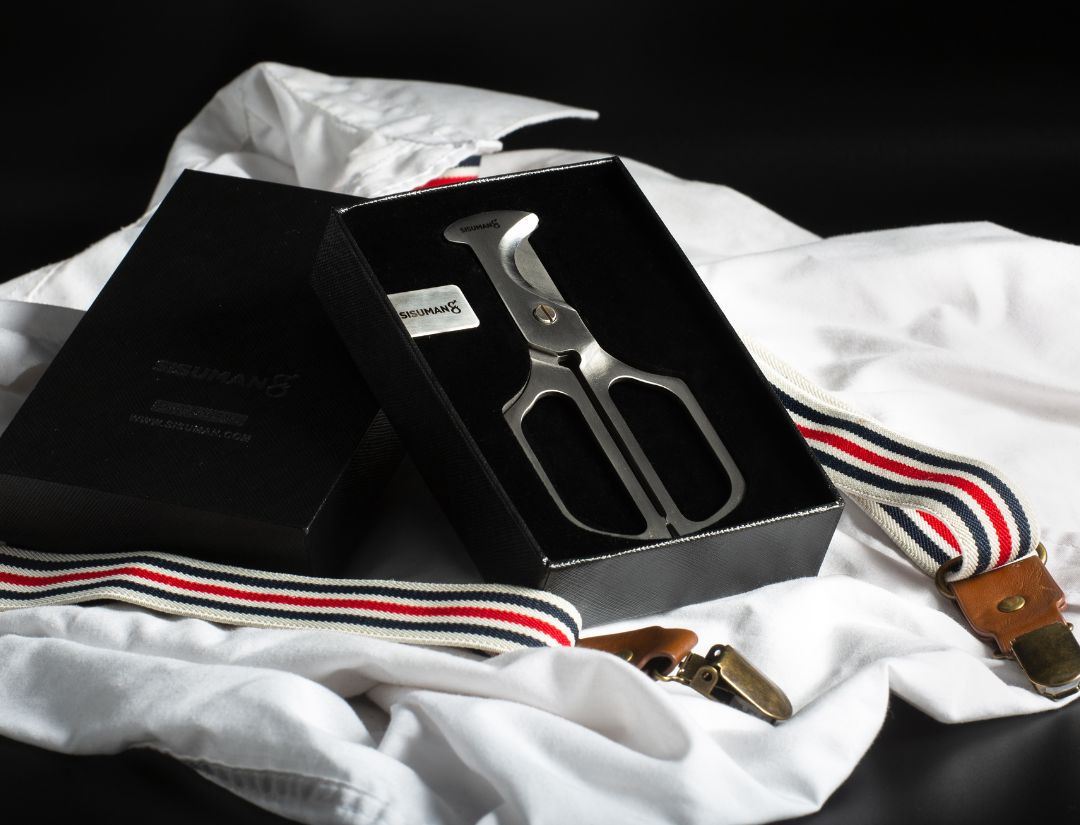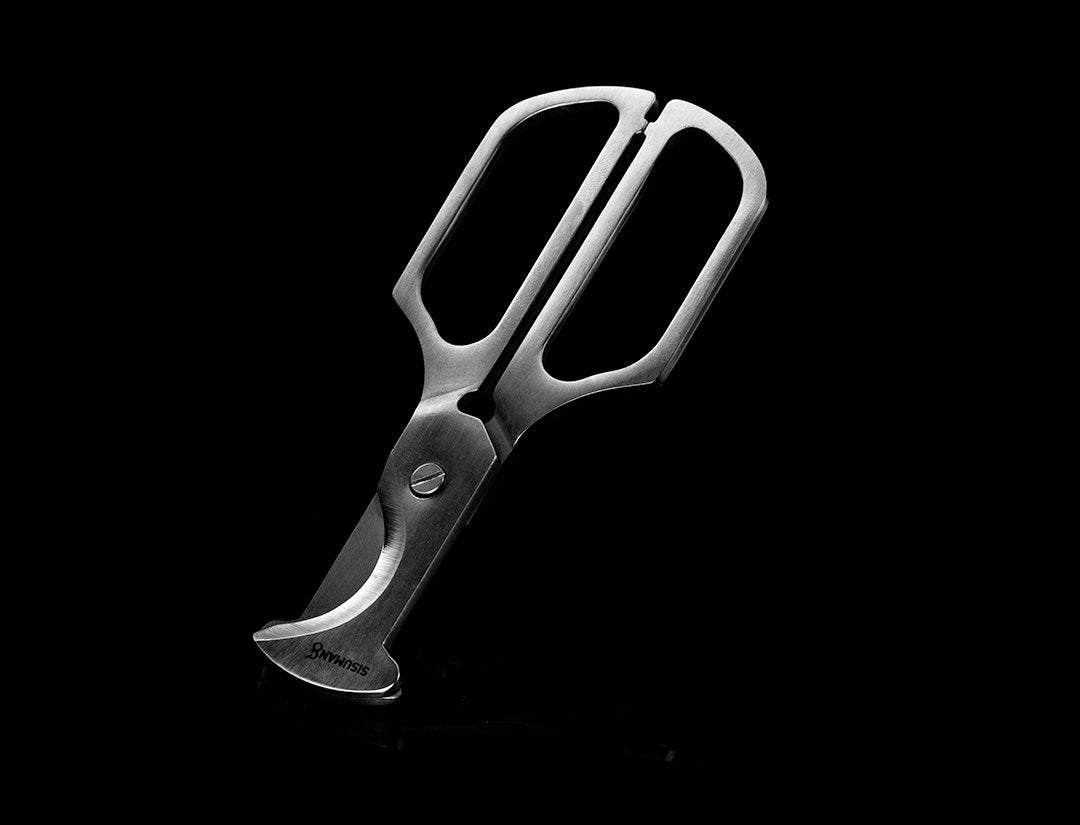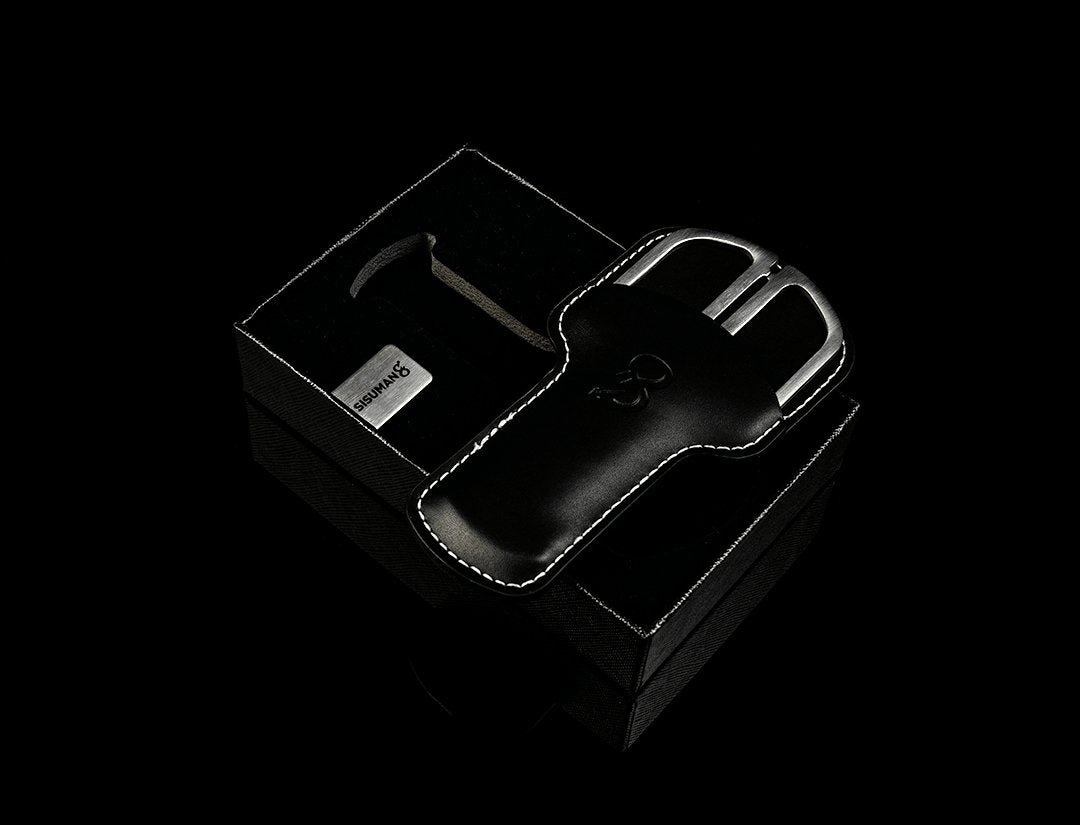 My EXTREMELY rare 5 star rating is earned!
The quality and look is superb. It's now my number 1 cutter.
SISU!
Outstanding Cigar Scissors! Believe the hype – these Sisuman cigar scissors are very sharp and deliver a clean, crisp cut on cigars. They feel great in the hand and are high quality. Worth every penny. (The leather case is a nice touch, I just wish they had a light brown option.) I also have a brand new pair of Xikar cigar scissors. While the multi-tool functions and folding capability are really cool, the Xikar scissors are not nearly as sharp as these. And the Xikars are sharp, but a step below the Sisuman cigar scissors. Seller shipped out super fast and they arrived in no time at all. Very professional experience from this seller!
I have been lucky enough to be one of the first people to use the stunning new scissor cutter from Sisuman. The design is beautiful with a wide, comfortable grip and the cut is razor sharp. I like that you can easily see the top of the cigar when cutting so you can easily decide how much to cut off. The case is a fantastic addition which protects the cutter nicely. Very pleased with this stunning accessory – a perfect partner for the Sisuman soft flame lighter
Brand reviews (Etsy)
Loading...