Regular price
Sale price
$79.00 USD
Unit price
per
Sale
Sold out
Torch Lighter Specs:

- Robust Torch Lighter in brushed steel
- Built-in razor-sharp cigar punch
- 2 Year warranty
- Works with butane as fuel
- Windproof and refillable
- Delivered in a hefty matte black gift box with spare flint stones + some extra must have Sisuman Stickers
- Size: 45x60x16 (mm)
- Weight: 115g
View full details
Description
Torch Lighter: Embrace Windproof Fury and Refillable Quality for your Cigar Experience.
Introducing our highly anticipated Torch Lighter - a must-have for cigar enthusiasts who crave power and precision. After numerous requests from our loyal customers, we've designed a masterpiece that's even bigger, heavier, and more robust than its soft flame counterpart.
Experience the reliability of the dual jet flame, ensuring a consistent ignition every time without any hassle. No more struggling to light up your cigar - our Torch Lighter delivers a strong and reliable flame with ease.
But that's not all. This lighter also boasts a razor-sharp built-in cigar punch, making it the ultimate all-in-one tool for enjoying a cigar on the go. No need to carry multiple accessories when you have this one in your pocket.
The Sisuman Torch Lighter arrives in a sleek and substantial matte black box, accompanied by additional flint stones. We stand behind the quality and durability of our product, which is why we offer a generous 2-year warranty. Additionally, we carry spare parts to ensure your lighter remains in perfect working condition for years to come.
We understand the importance of having a reliable lighter for all occasions, and we know you appreciate it too. Elevate your cigar experience with the Sisuman Torch Lighter - a symbol of power, precision, and undeniable style.
Ignite your passion with Sisuman. Order now and experience the difference. 
Torch Lighter 
Features and Specifications

:

- Robust Torch Lighter in brushed steel
- Built-in razor-sharp cigar punch
- 2 Year warranty
- Works with butane as fuel
- Windproof and refillable
- Delivered in a hefty matte black gift box with spare flint stones + some extra must have Sisuman Stickers
- Size: 45x60x16 (mm)
- Weight: 115g

 

Looking for other Cigar Accessories as well? Get the full bundle here.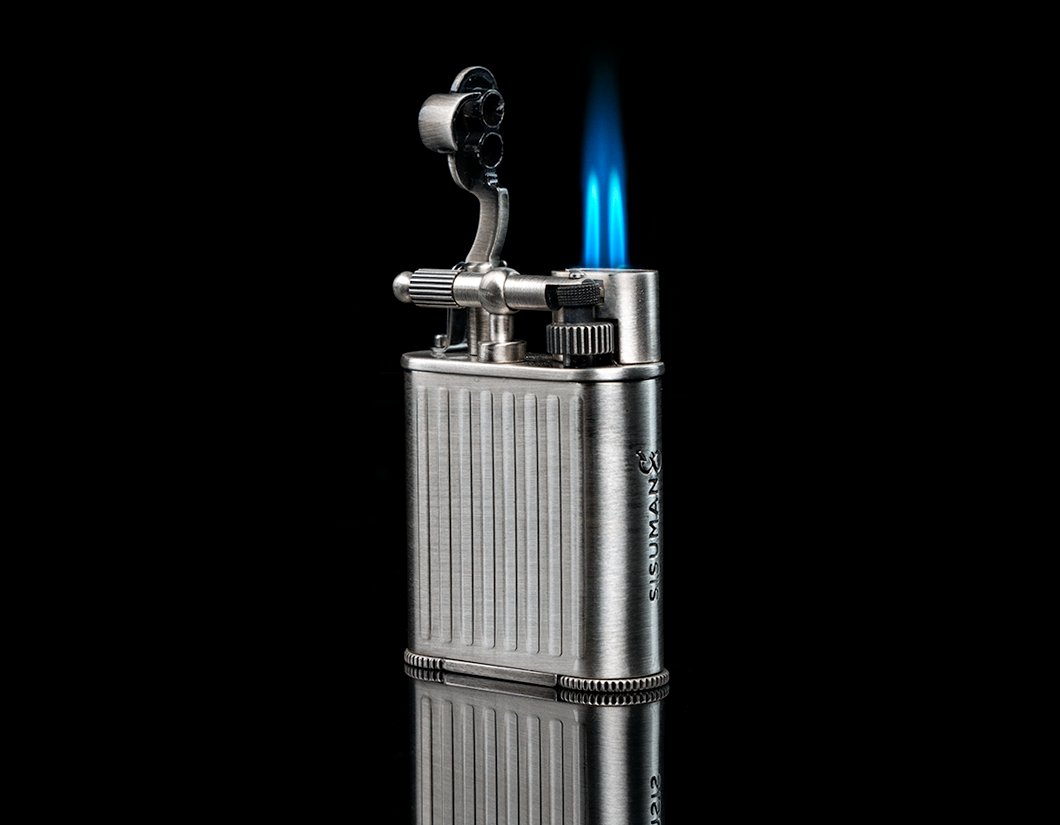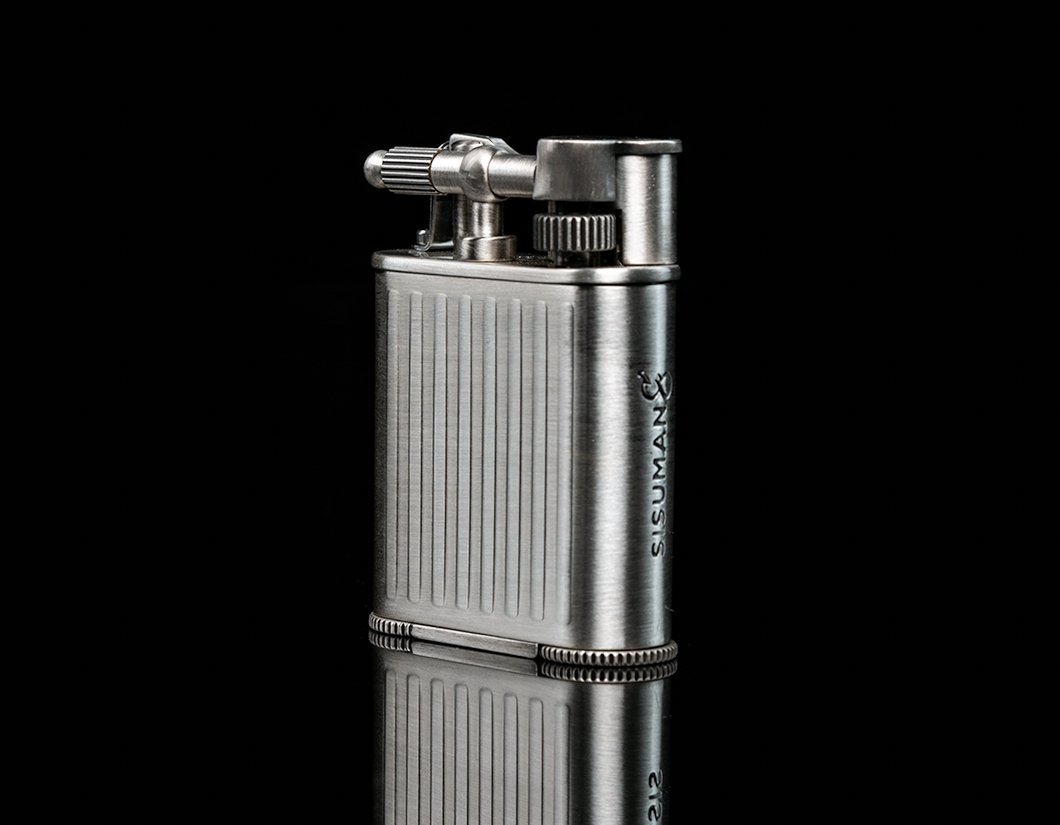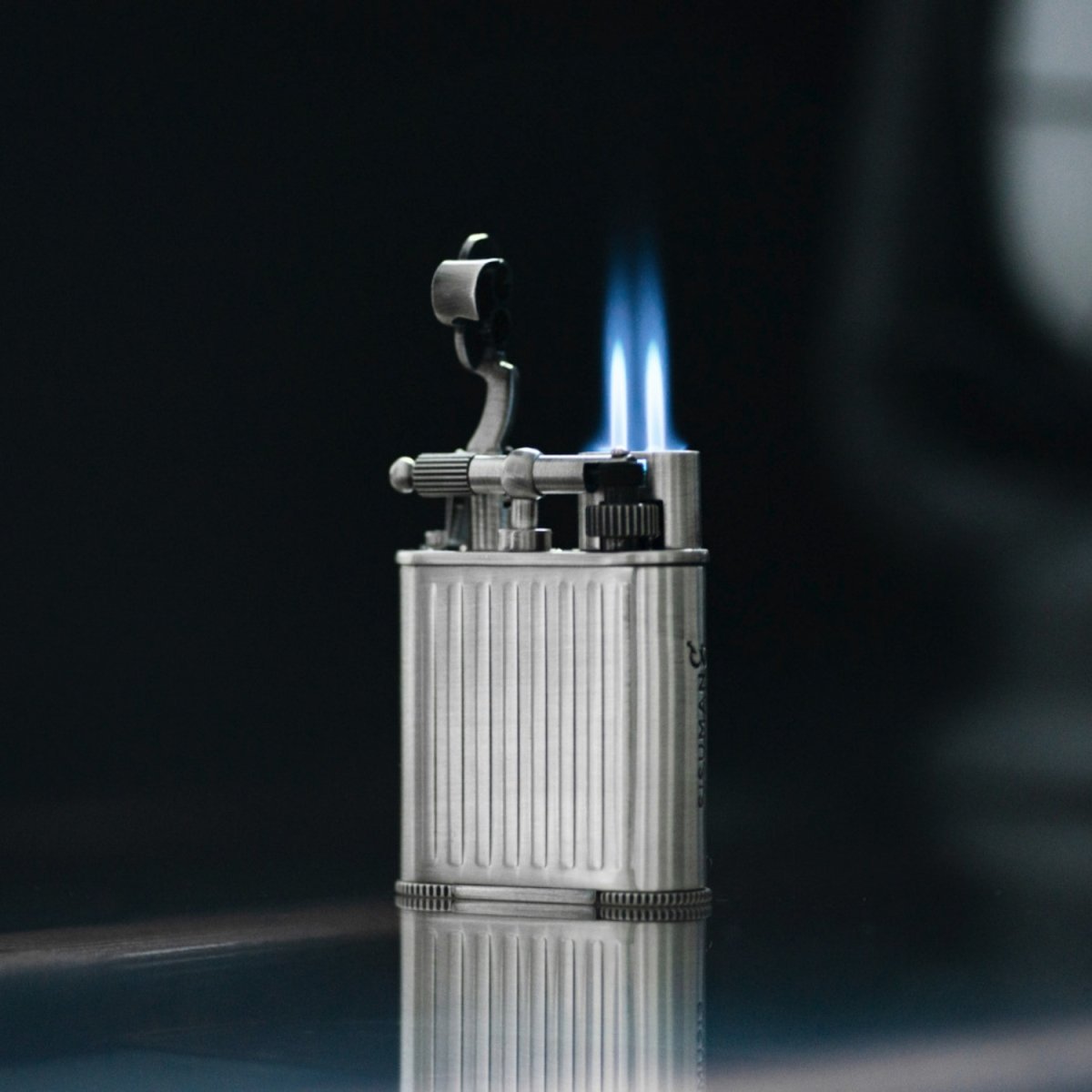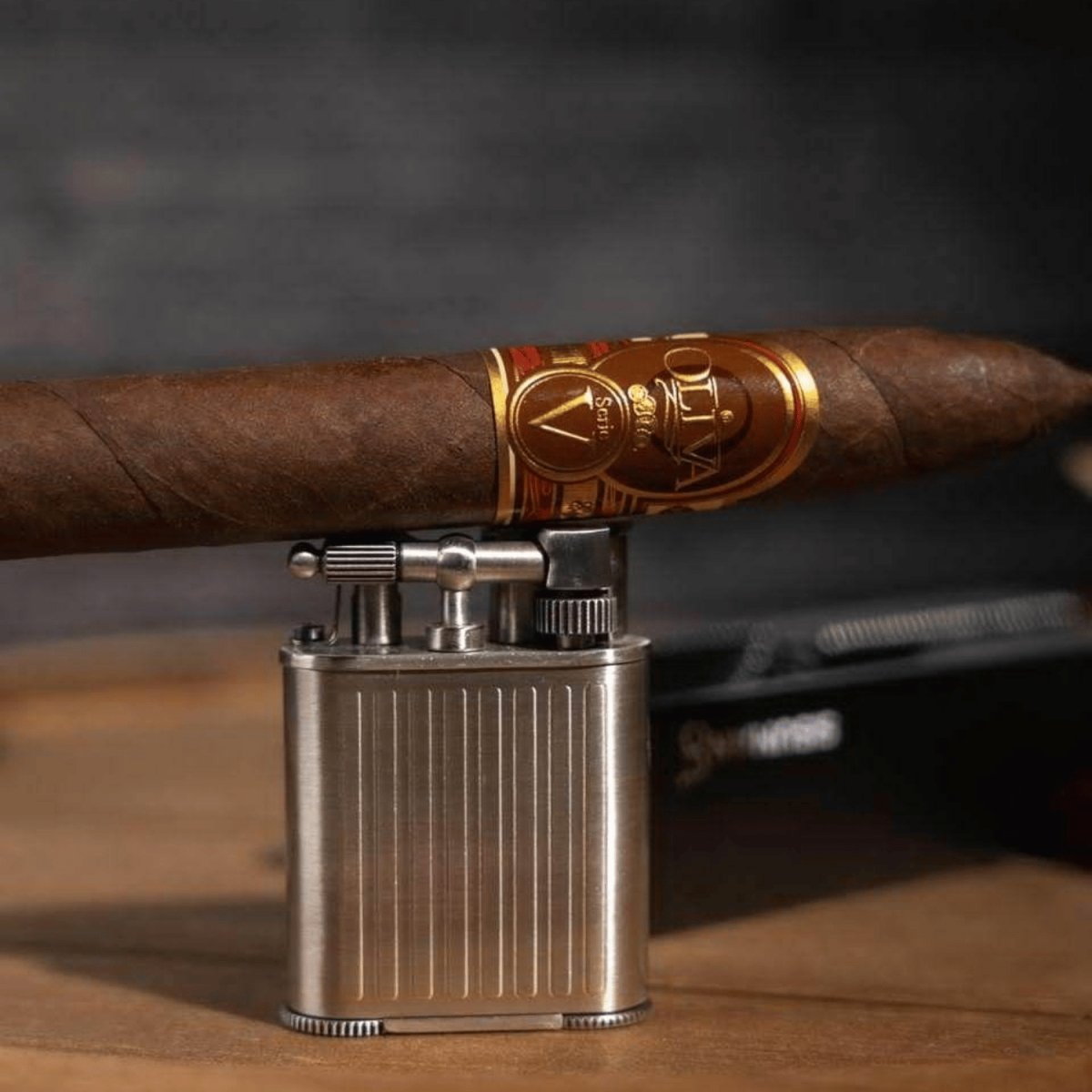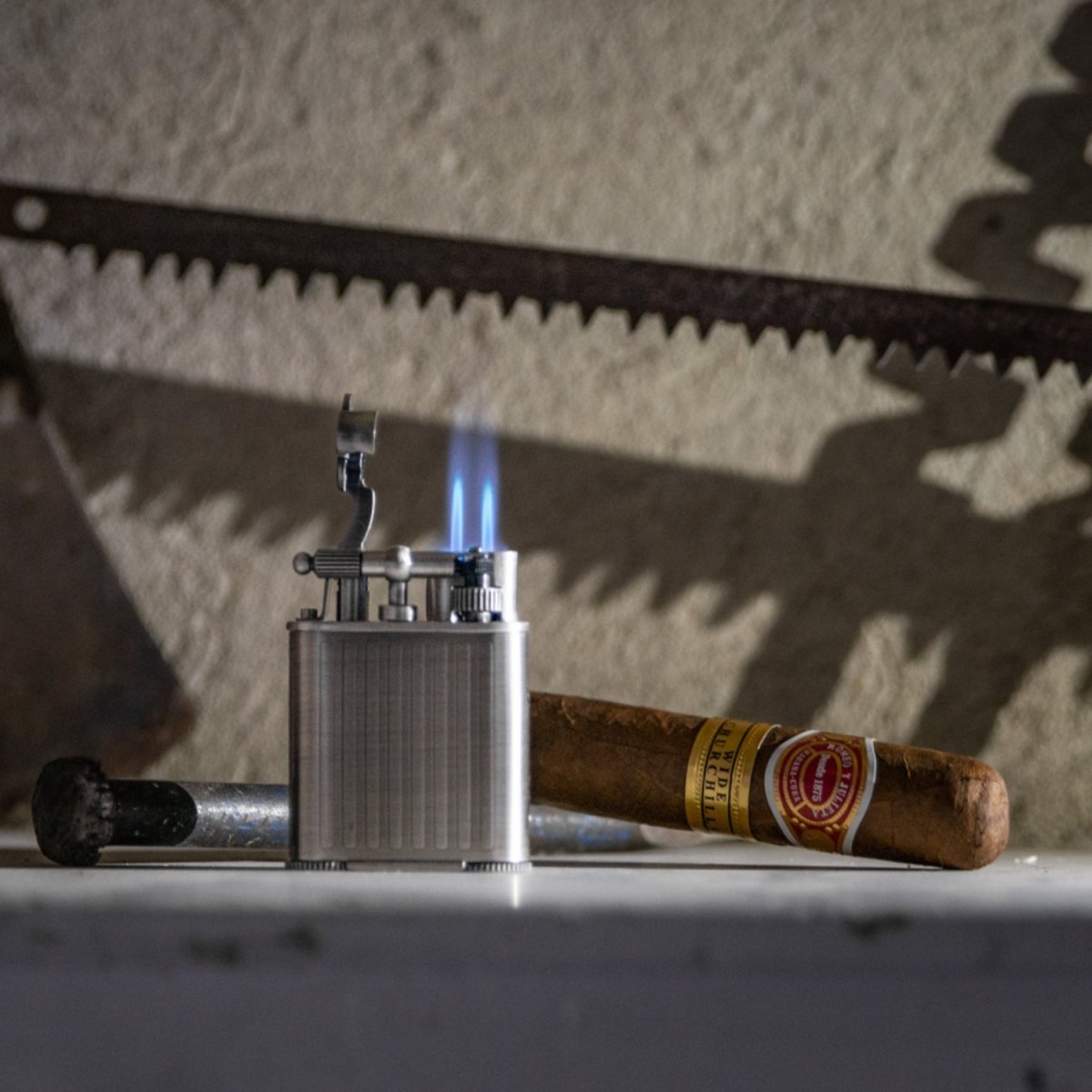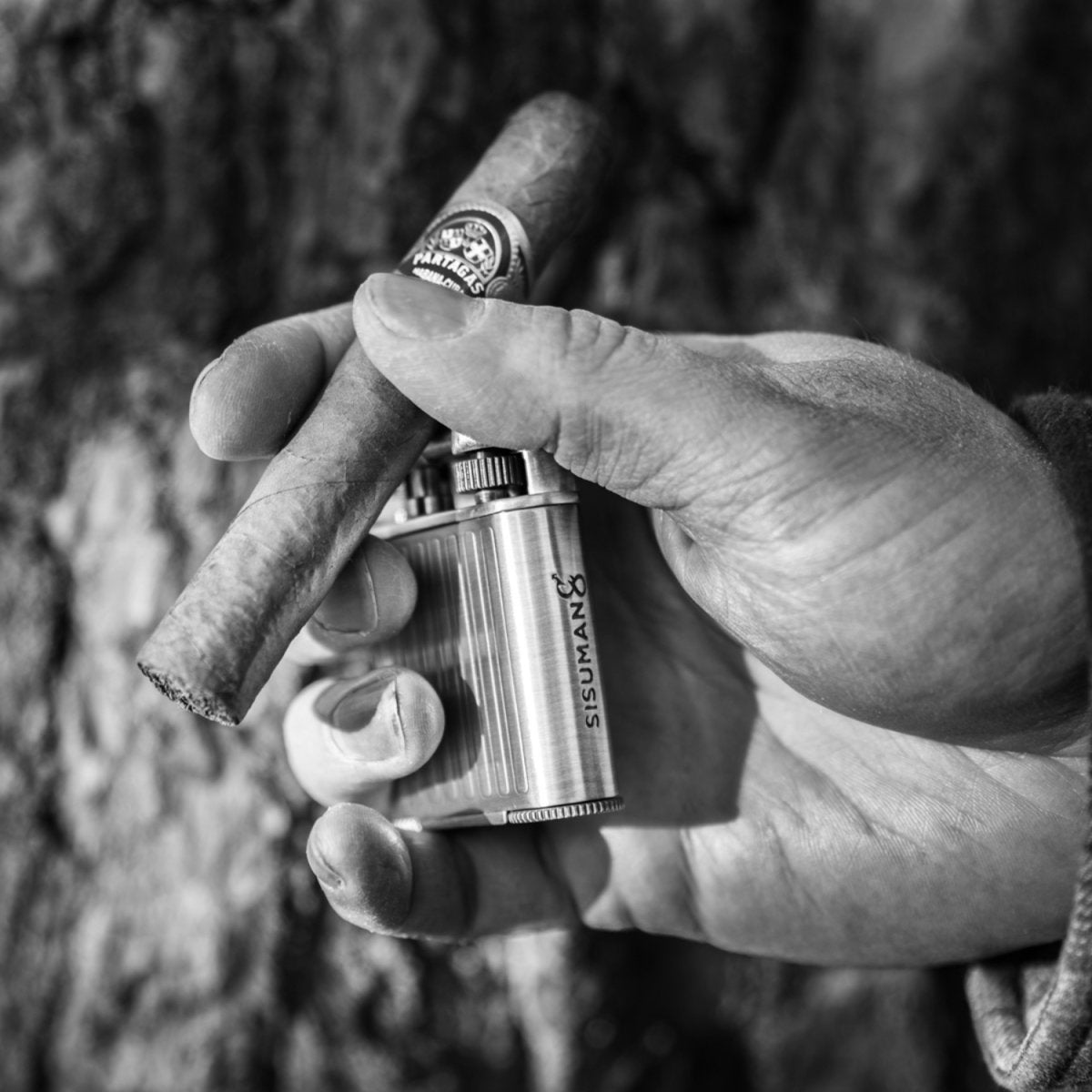 Top Qualität 👌
Sehr guter Service, die Produkte sind Super.
Handarbeit die sich lohnt zu kaufen, Bravo!
Gut aber nicht perfekt
Feuerzeug ist optisch sehr schön, auch die Verpackung macht was her. Feuerzeug liegt gut in der Hand schöne Schwere. Auch der Zigarren Locher ist sehr gut. Aufladung und Einstellen der Flamme geht unkompliziert und klappt bestens.
Aber: Wenn die Flamme erloschen ist zischt das Feuerzeug etwas nach. Hin und wieder geht die Flamme aus, einfach so. (Habe Premium Gas eingefüllt). Die Doppeljet-Flamme ist kaum sichtbar. Bei einigen Einstellungen. Feuerzeug benötigt sehr viel Gas, hoher Verbrauch. Für den Preis ist es ausreichend. Das Feuerzeug wird nicht in Finnland produziert.
Thanks Manuel for your review, we truly appreciate it!
The hissing sound is most likely gas that is coming out from the lighter, since gas is constantly passing through when the lid is open.
If the flame is going out while using, and you have sufficient gas flow, then it is a flaw and we will of course fix/replace the lighter. If so, don't hesitate to contact us at info@sisuman.com to sort this out!
Exquisitely crafted
This lighter is exquisitely crafted and works perfectly! Very satisfied!
Brand reviews (Etsy)
Loading...